Keeping Your Belongings Safe and Secure
Let Arrowsmith Moving & Storage professionals be your full-service team for a seamless moving experience for your home, office or business. Our trained and experienced team ofNanaimo movers and packerscan professionally pack your items with care, as if they were our own. All items are carefully wrapped for maximum protection and organized in boxes by space for efficiency.
CALL NOW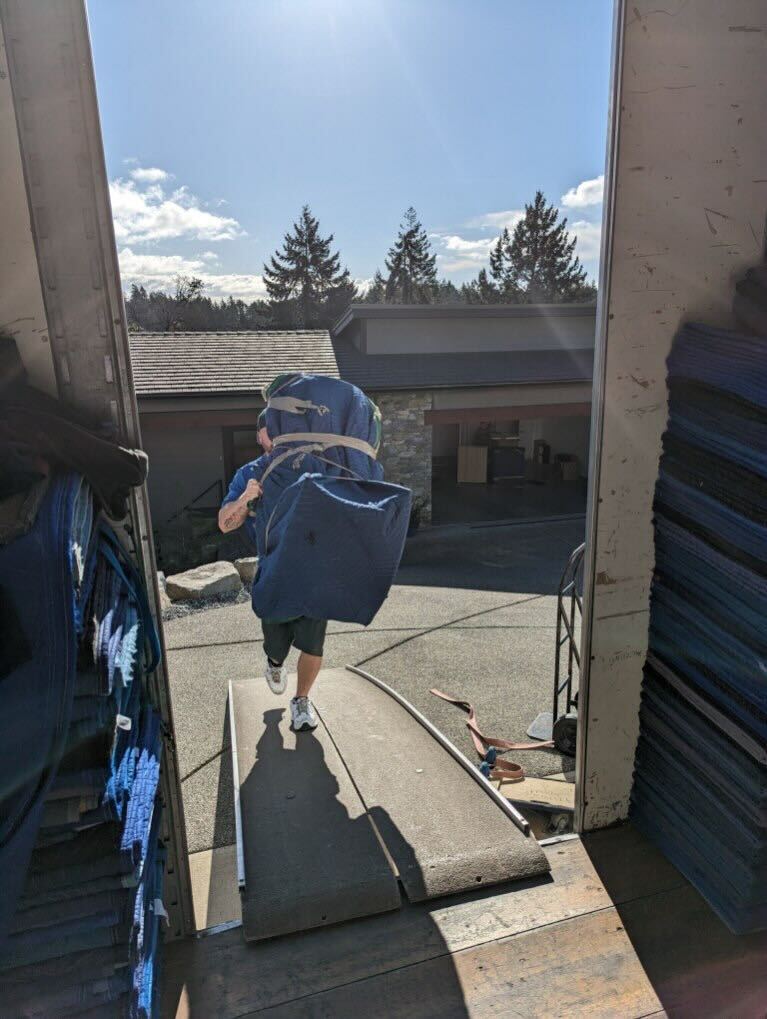 Moving spaces is listed as one of the most stressful experiences. You can trust Arrowsmith's moving specialists to get the job done mindfully and efficiently, ensuring this move is your least stressful one yet. If you're looking for Victoria, Parksville or Nanaimo movers and packers, we've got an extensive network throughout BC to help you out. 

Get your belongings packaged with care by professional movers. Our team will handle your home or office things like they were our own. You can also count on us to carefully wrap and organize your belongings, for an easy unpacking experience when you arrive in your new space. 

If you'd like our team to handle the whole move — from packing the first item to unpacking the very last — we can do that for you too!
Consider Arrowsmith Your Complete Moving Solution
Consider your search for long-distance movers and packers complete. There's no job too complex or too small that our professional removalists can't handle. We have an extensive network of trusted and experienced removalists for premium moving and storage services. From where to order moving boxes, packing, moving, storage, or unpacking, you'll have the Arrowsmith team's full support to ensure your move is organized and frictionless.

You'll never have to worry about your mover not showing up on time, carelessly packed items or other common moving hiccups when you work with a trained moving and packing service like Arrowsmith. Get complete packing and moving services done by professionals who care when you're in a pinch, so you can have one less thing to worry about in your new life transition.
FAQ
Storage Services
We aim to make moving simpler for you. We'll answer some of the frequently asked questions right here, so you can get a better idea of what it's like to work with professional packing and storage movers.
Why use a packing service?

Our business philosophy centres around helping our clients reduce the stress of moving. Not only can we help make moving your home or business less stressful, but we can free up a significant amount of time and physical exertion required for a big move. We'll have your belongings properly wrapped to avoid breakage, as well as organized for a seamless moving experience.
Who works for Arrowsmith Moving & Storage?

All our staff is dependable, well-trained and experienced in packing, moving, and storage in Victoria, BC. We have an extensive network of professionals throughout BC to support your packing, storage and moving needs. We're proud to deliver excellent service consistently and our customer testimonials are proof of our dedication.
Can your packers clean?

Our professional packers are not cleaners, but they are extremely organized and conscientious about your items and space. As the best long distance movers, we can handle everything — from carefully packing your items to moving, storage and unpacking if you need it.